Lighting Protection Solutions
As engineers, we provide professional consultancy and solutions to ensure the safety of your homes, power plants and other buildings from destructive impacts of lightning & thunderstorms.

We also provide tailored-made lightning protection systems specially designed for industries such as airports, factories, resorts, power plants and oil storages in accordance with standards and regulations.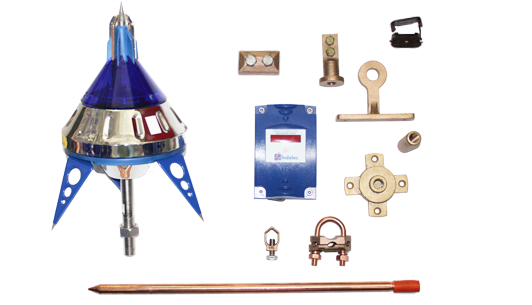 Simplified Power Protection
Your safety is our priority. Our engineers have wisely chosen world's familiar vendors to supply high quality circuit breakers designed to protect electrical circuits from damage caused by short circuits or overload.

We also offer power protection for industrial applications such as AC Protection Systems, Battery Protection Systems, Lightening Protection Systems, Surge Protection Systems, Auto-Phase Selector, Room Temperature controllers and Servo Voltage Stabilizers.